Connections Cafe 2022
February 17, 2022 in Regina, SK
November 28, 2021 | By CSC Regina Chapter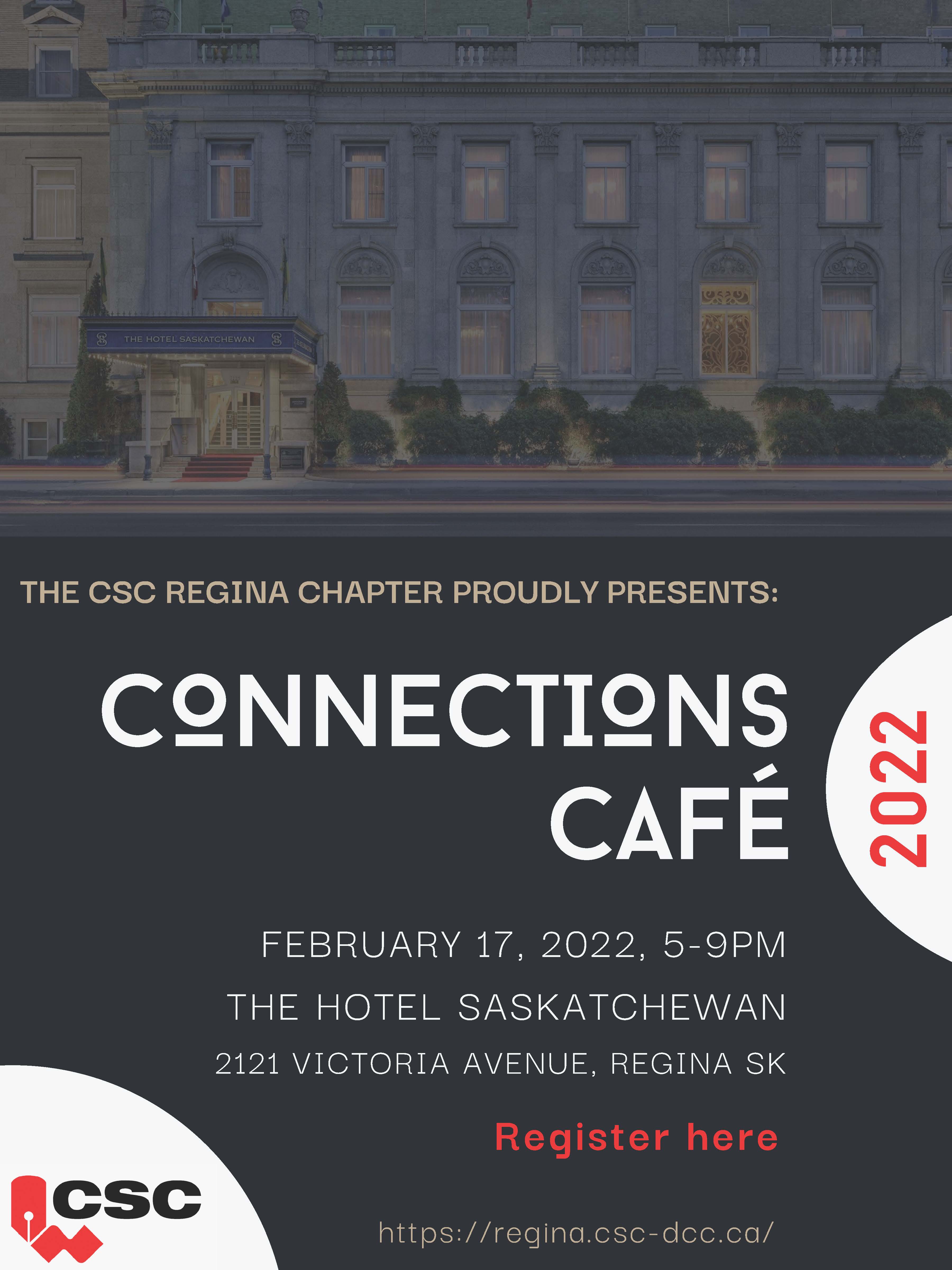 The CSC Regina Chapter is pleased to announce the return of our annual Connections Café in 2022!
The focus of the Connections Café is to showcase the latest products and services in the construction industry. This is an excellent opportunity to bring together the entire construction and design community in an informal, social atmosphere. Attendees will receive passport books to encourage them to visit all vendors. A completed passport book will allow them to enter a draw for major door prizes. We look forward to seeing you there!
Click HERE to register
As an exhibitor at the 2022 Connections Café you will receive the following:
Full Size Exhibit Booth: $700.00 + Eventbrite Fee + GST
- One 8'-0" x 10'-0" booth space including 6' long draped table
- Company logo included on promotional signage
- E-invites for distribution
If you would like to book accommodation at the Hotel Saskatchewan
Click here
for the special group rate.
Per the announcement made effective Oct. 1, 2021 by the Saskatchewan government, all patrons attending The Connections Cafe at the Hotel Saskatchewan will be required to be fully vaccinated and provide proof of vaccination and proof of identification in order to access the event. You will be required to show your vaccination record along with photo identification.
Please note that all restrictions and requirements are subject to change at any time to best protect the health and safety of all of its audiences in accordance with government guidelines.